The Christchurch Group of AREC is very active in Civil Defence, Search and Rescue, and sporting safety communications in the Canterbury area.
We have two specialized communications vehicles to support the communications systems that we provide for Search and Rescue and Civil Defence. These have been funded from providing safety communications and support for various sporting events in the region.
Photos taken at Bealy Spur Operation on the 7th July 2019.
photo's provided by Brian Holland ZL4WX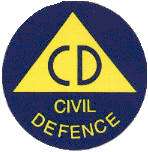 Christchurch AREC Group is involved with Civil Defence supporting local, regional and Ministry level, providing communications advice, training, operators and equipment if and when needed. Some of our members are also involved at the Area and Sector posts, or with Response Teams, providing communications at these levels.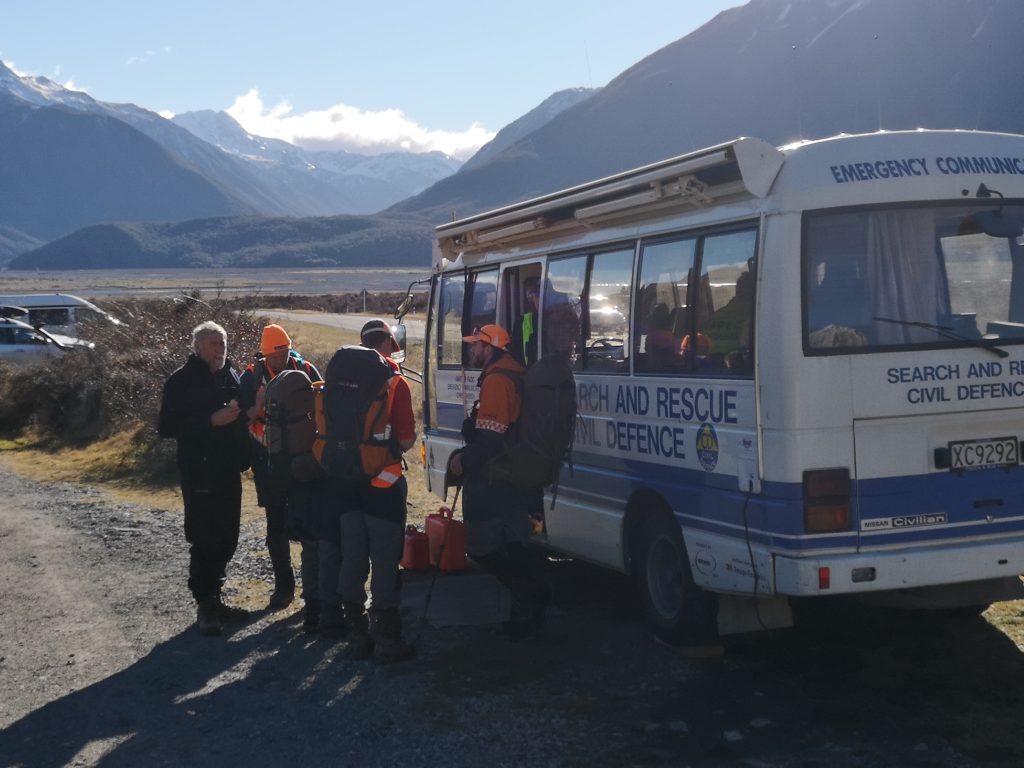 Photo provided by Brian Holland ZL4WX
We are actively involved in the SAR organisation in the Canterbury area, providing communications support to the Police and LandSAR for SAR operations, and providing training and advice to the many volunteer SAR groups in the area.
For many years a group from Christchurch AREC provided the computerized timing, and safety communications for the Canterbury Jet boat River Racing seasons.
This involved many helpers, with stations at the start and end points of the race, and usually at least one station part way along the river to check boats going past.
As well as these land based stations who operate from HF mobile, or with dipole antennas when stationary, we provided two to three radio equipped patrol boats on the river with the racing boats.
This was quite a challenge to provide the radio equipment to operate in such a harsh environment, and operators as well that can put up with the pounding of the boat, the wet and the cold, and provided a useful environment for testing our skills.
The long association of the group with the jet boating fraternity also had the operators from the patrol boats assisting with boats that have become stuck, even if it means getting their feet wet.
Coast to Coast.
Previously one of the major sporting events that we provided safety communications for was the Coast to Coast.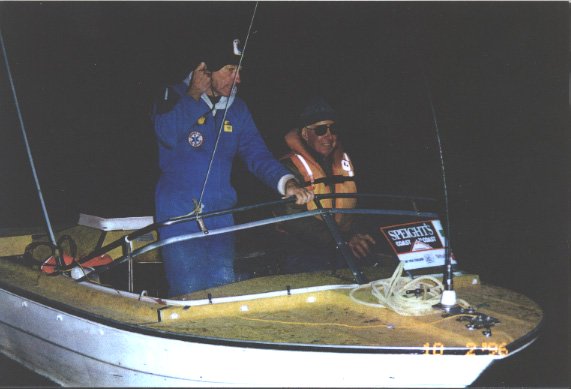 We provided communications stations from Kumara Beach to Sumner Beach, including three radio equipped jet boats on the Waimak River for the grueling kayak ride through the Waimak Gorge.
Scenes at the 2012 Coast to Coast on the Waimakariri River just above Horse Shoe Bend.
Other Events.
Some of the other events that we have provided safety communications for over the years:
Canterbury Motor Cycle Grand Prix
The Huranui Endurance Race
The Canoe Club Classic River Race
The Southern Bays Challenge
The Mainfreight Rally in Canterbury
Canterbury Equestrian Events
The City of Christchurch Marathon
Christchurch City Council Shake Down
Jet Boat Marathon
Silver Fern Car Rally
Coast to Coast
Lake Brunner Cycle Race
Local jet Boating
SAR Harris Trophy
Classic Kayak Race